On Saturday I went to a old-hollywood movie star party. :) It was SO fun! I was Katharine Hepburn, it was my attempt to be a unique character. I suceeded as there was no other KH at the party. But anyway....the real reason I'm doing this post it to show you my dress.
I love this dress.
Love it.
I got it at a thrift store for $4.50.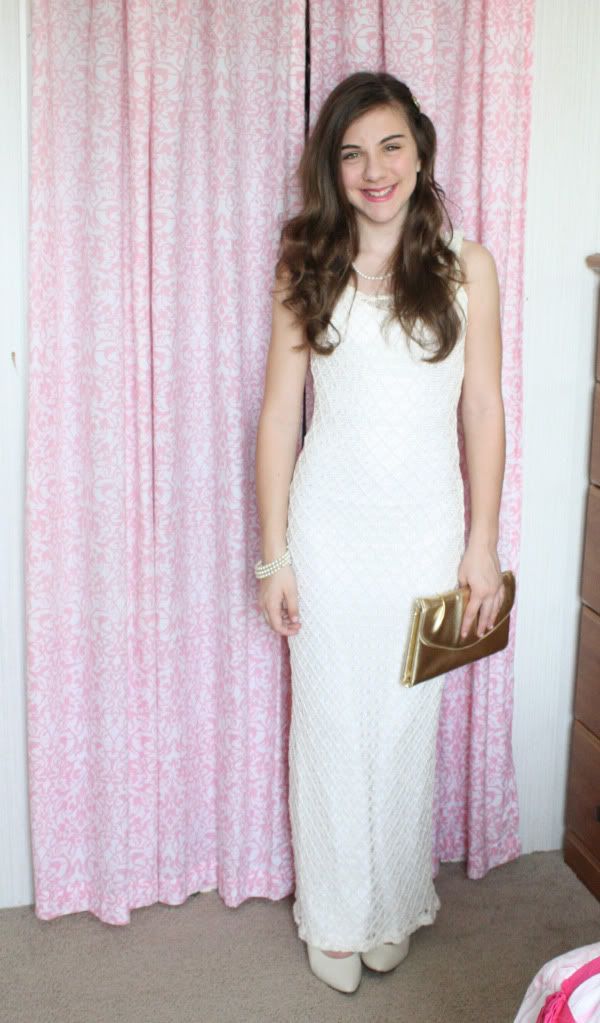 dress: thrifted | clutch: thrifted | shoes: thrifted (I like thrift stores :) | necklace and bracelet: my mothers
You can't see it, but I bobby-pinned a gold broach in my hair. (vintage and thrifted)
You also probably can't see the beautiful lace pattern on the dress, so here is a close up:
Can you even see that?
Anyway...what do you think of my dress?
(sorry about the lateness of this post! also for the quality of the first two photos, compliments of my mom who has a hard time understanding auto-focus :)
I love you!
xoxo
acg