Last weekend, I went to Kansas City, MO for the weekend. I saw Mikaela (aka Gertrude) in her school play. It was Annie. (She was Grace!) And my dear friend Olivia was Miss Hannigan. They both did an awesome job. I'm so proud of these lovely ladies :) On Sunday I went shopping with Olivia, Mikaela, and her friend Jessi. It was lovely, awesome, and such. I went to Forever 21 for the first time. (We don't have one in my town, *weeps*) And...we didn't have very much time left to shop, but Olivia was desperate to breathe the air in Anthro. Haha....so we did. Lets just say the air was exhilarating...(slight exaggeration. To my disappointment, the air in Anthropologie is overrated)
We ate at California Pizza Kitchen, Olivia and I split a Caesar salad.
Once I had a bad experience (well, actually it wasn't *bad* it was just, rather unpleasant.) with a Caesar salad, but that's another story for another blog post.
I don't know why I just told you that. Back to California Pizza Kitchen...and other places....
Here a couple of photos from our day (emphasis on a couple photos...I was too lazy to take lots of pictures)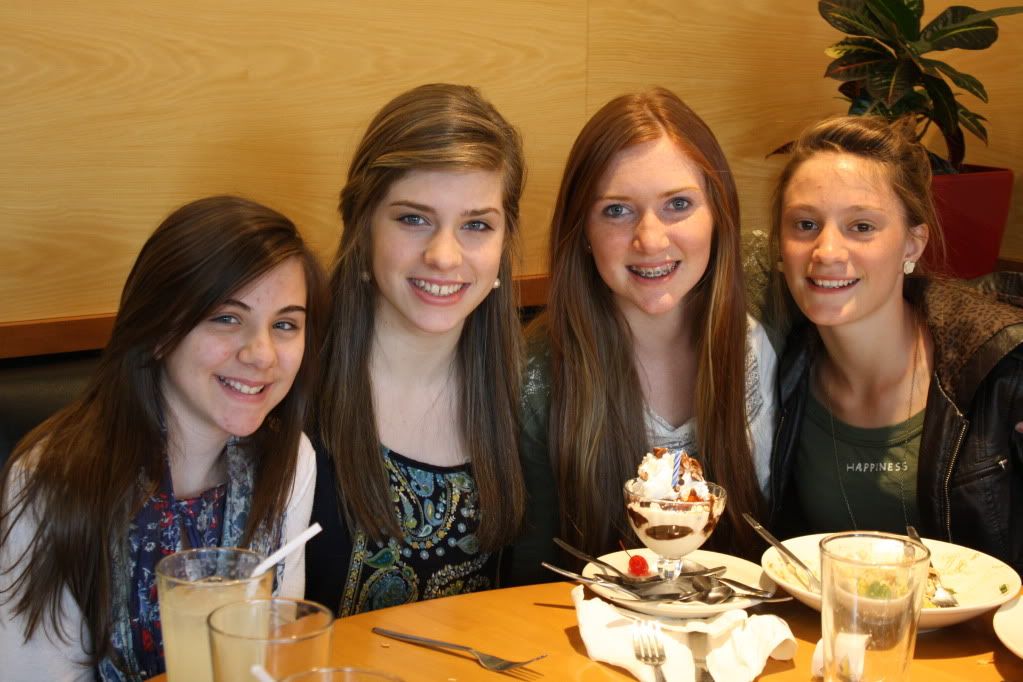 (me) Olivia, Mikaela, Jessi
Are they
cute
or what?
I love you!
xoxo
acg
P.S.