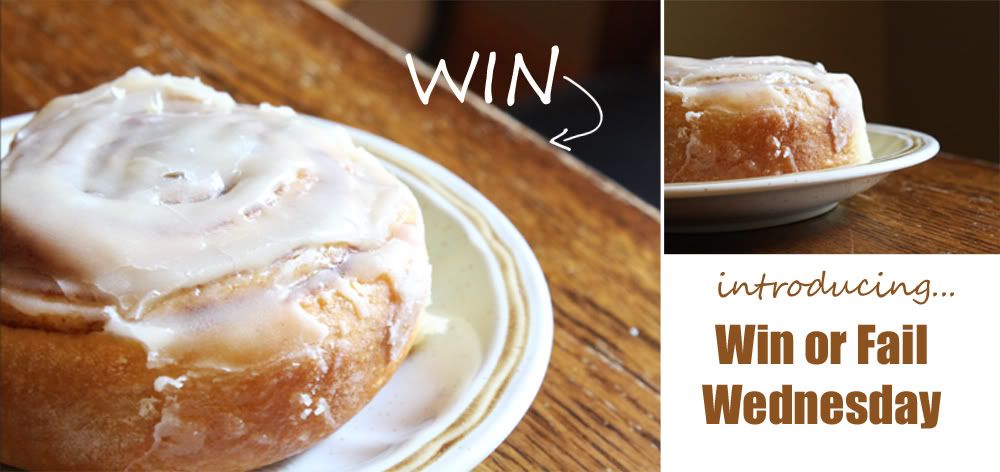 So I decided to really bring out the cliche bloggy stuff this week. Like a surprise attack or something.
Win or (and) Fail Wednesday.
WIN
-Mom made cinnamon rolls. again. yes.
-the camcorder that I want is on sale! just need to cough up the schmolies....
-I have time for a nap this afternoon.
-this:
FAIL
-the cicadas. yuck. yesterday, at track they were everywhere. i kid you not, they were squished all over the track, and one almost flew in my mouth. moving on....
-out here in the country, from some weird reason, we can only use so much internet, and right now we're reaching our threshold, soooo no more watching youtube videos for me for a while. darn.
-I'm a serious procrastinator people. big time. (as in: I have this final and this paper...that was due 2 weeks ago.......ugh.)
What are your wins and fails for today?
I love you soooo much!
xoxo
acg